How to install the Wordpress Litespeed cache plugin
What is LiteSpeed Cache and what can it do for me?
So you have installed WordPress and are working to improve the speed of your site and you come across LiteSpeed cache. What is it? What can it do for me? LiteSpeed Cache is a fantastic tool and we fully recommend it's used on your WordPress site as it can dramatically improve the load time of your website and also reduce resource usage on your account. It works by having the LiteSpeed Web server cache, or save a copy of each page, speeding up the load time of your site.
'Caching' means the web-server keeps a copy of pages it has already served - and if that page is requested again it'll send the cached copy. This saves the time it takes for the server to create that page. This results in much faster user experiences for your visitors.
We recommend only using one caching/optimisation plug-in. The LiteSpeed plug-in works in tandem with your LiteSpeed web server and is capable of achieving most things you could want from a caching and optimisation plug-in. If you choose to use the LiteSpeed plug-in we recommend deactivating and deleting any other caching or optimisation plug-ins you may have used before.
Installation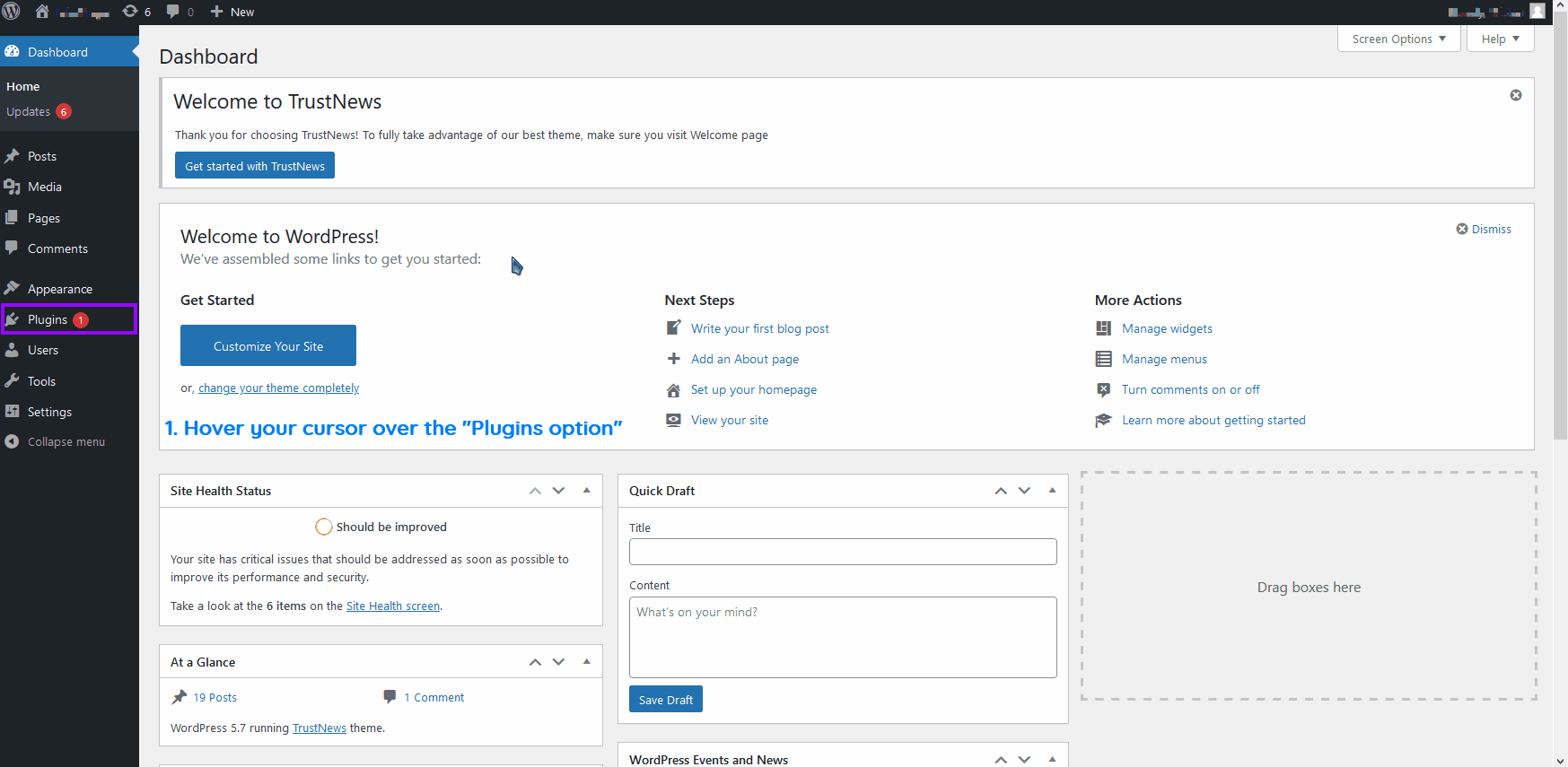 You can click the GIF above to enlarge it!
Login to your WordPress admin panel
On the left, click the 'Plug-ins' menu item and then click 'Add New'.
At the top right you will find a 'Search plug-ins...' box, type 'LiteSpeed Cache' then press Enter.
Select 'Install Now' under the LiteSpeed Cache box.
Once the installation has completed, click "Plugins" and click 'Activate'.
Configuration
Luckily, the LiteSpeed Cache plug-in comes pre-configured out of the box for the majority of websites so no changes need to be made here!
Advanced Configuration
Whilst the LiteSpeed plug-in will, in most cases work straight out of the box - it has a wealth of additional optimisation and tuning features.
Rather than re-invent the wheel, here's a link to the LiteSpeed WordPress Cache 3.x documentation (external link opens in a new window) that runs through all the other features.
If you're on one of our Premium PCI-DSS compliant hosting packages (Sapphire, Diamond & Tanzanite), you can make use of Redis Object caching within LiteSpeed Cache!
We have a separate guide that covers enabling Redis on your Premium PCI-DSS compliant hosting account (Link opens in a new tab).
Suggested Further Reading
How to Optimise your WordPress site
---
---