Enabling Ioncube loader (and other PHP extensions)
The Ioncube loader PHP extension is often required for WHMCS.
It can be enabled within cPanel > SOFTWARE > Select PHP version on the PHP Selector | Extensions page.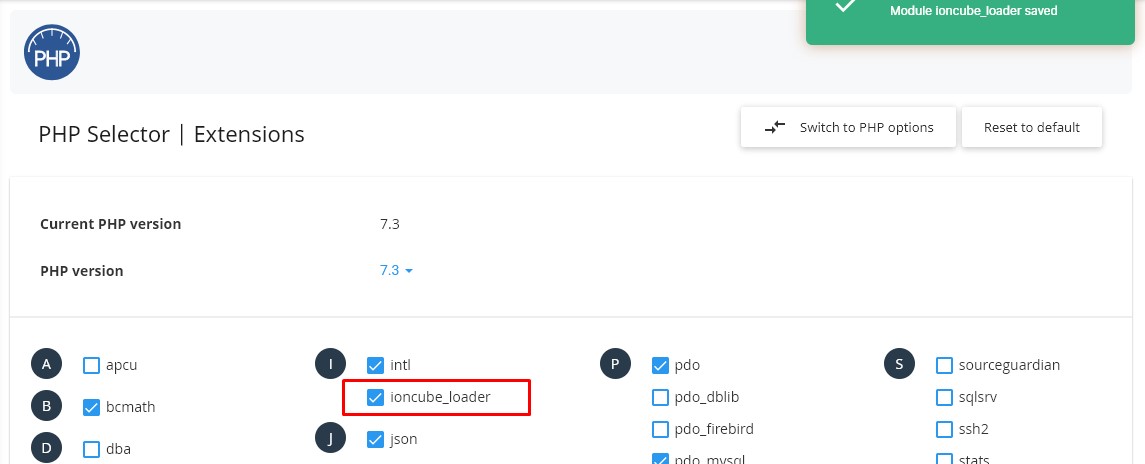 Simply tick the ioncube_loader checkbox - your change will be saved automatically.
We have a separate guide that explains more about Changing your PHP version, modules, settings and functions.
---
---