Branding WHMCS to customise the look and feel
Now, you have a fully-automated and flexible reseller account branded to your own URL & nameservers. However, your client facing site still looks like the default WHMCS installation.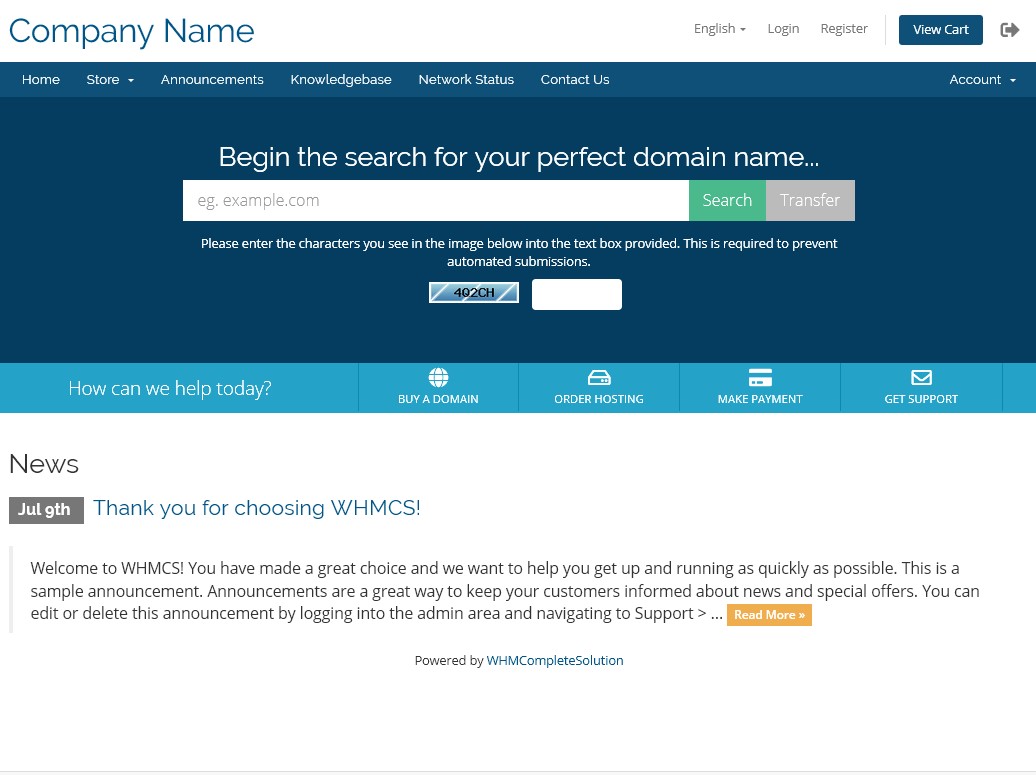 WHMCS has a very sophisticated theme manager, which will allow you to overlay a template to better reflect your brand.
WHMCS Documentation: Themes - external site link opens in a new window
There are also a number of third party suppliers offering off-the-shelf or custom WHMCS Themes available online.
---
---