How to issue an ECC certificate for Internet Explorer 11
Please Note: ECC certificates will not automatically renew and will have to be manually re-issued using the instructions below every 3 months. We strongly suggest advising users that encounter issues to upgrade to a more modern browser.
Internet Explorer 11 officially reached end of life and was retired on the 15th of July 2022.
In April 2020, cPanel released cPanel version 88. One of the major changes with this version was removing support for weaker SSL ciphers:
`cPanel continues to move towards a more modern user interface framework to provide the best product experience possible. That's why we are going to start shifting away from Internet Explorer 11, starting with Version 88. This change not only offers a better user experience, but it also allows us to be more efficient in our development process. We are encouraging cPanel Partners and users to discontinue the use of IE11 as their primary web browser of choice when using cPanel & WHM and move to a more modern browser, such as Chrome, Firefox, Safari, or Microsoft Edge.`
cPanel Blog - Internet Explorer 11 End of Support in cPanel Version 88 (External link opens in a new tab)
Between 2020 and 2022, we have continued to maintain support for weaker SSL Ciphers to ensure that any users that have not yet updated from older browsers could continue to access websites as normal.
In order to ensure that we preserve the security of our customers sites and the servers, we will soon be updating our SSL Ciphers on all of our cPanel servers to remain in line with cPanels guidelines. This update means that a few end of life browsers will not support the new SSL ciphers, these include:
Internet Explorer 11 (And earlier)
Safari v8 (And earlier)
This may result in a small number of visitors no longer being able to access your website, to counteract this we have enabled a facility through the LiteSpeed cPanel plugin to issue your own ECC certificates to continue support for these browsers, however, we strongly suggest encouraging these users to update to a more modern browser such as Chrome, Firefox, Safari or Microsoft Edge.
Generating ECC certificates
Log in to cPanel
Navigate to the "Advanced" header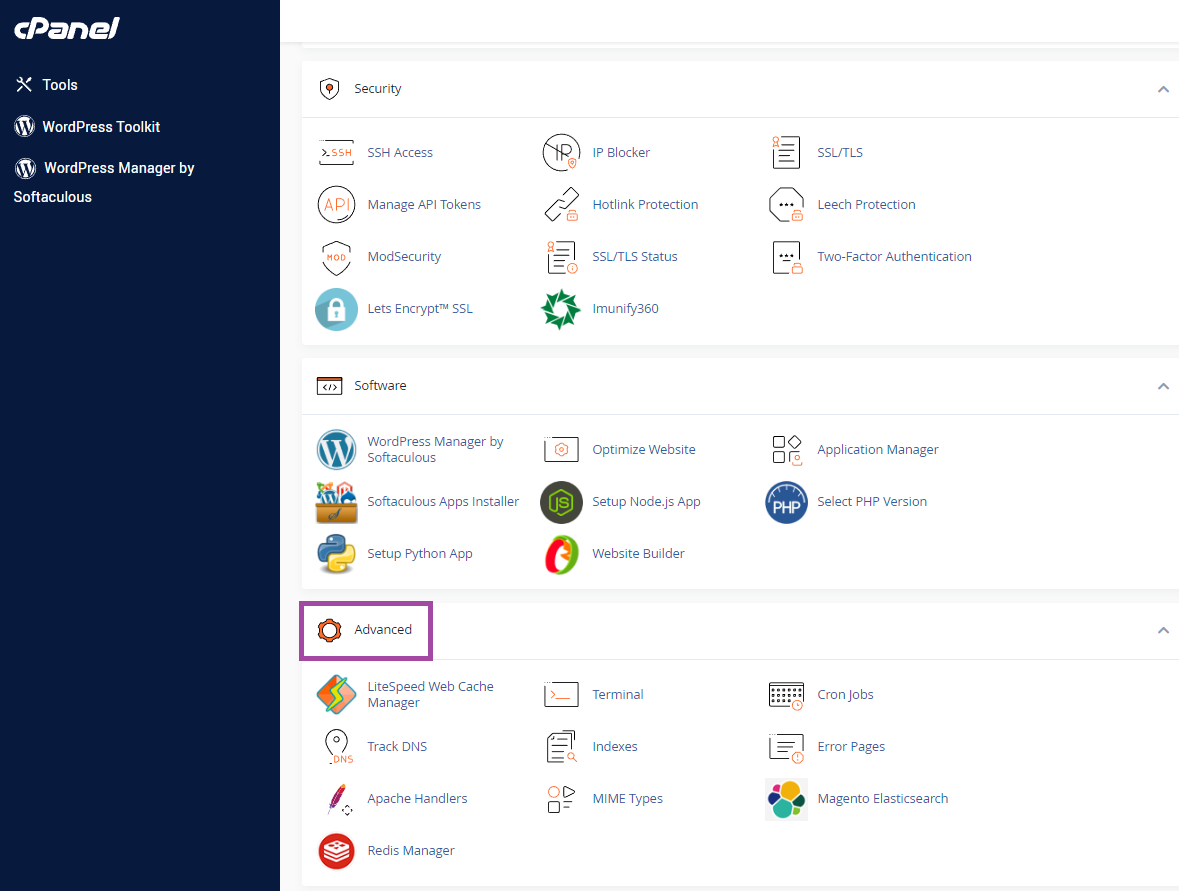 Click "LiteSpeed Web Cache Manager"

Click "Manage EC Certificates"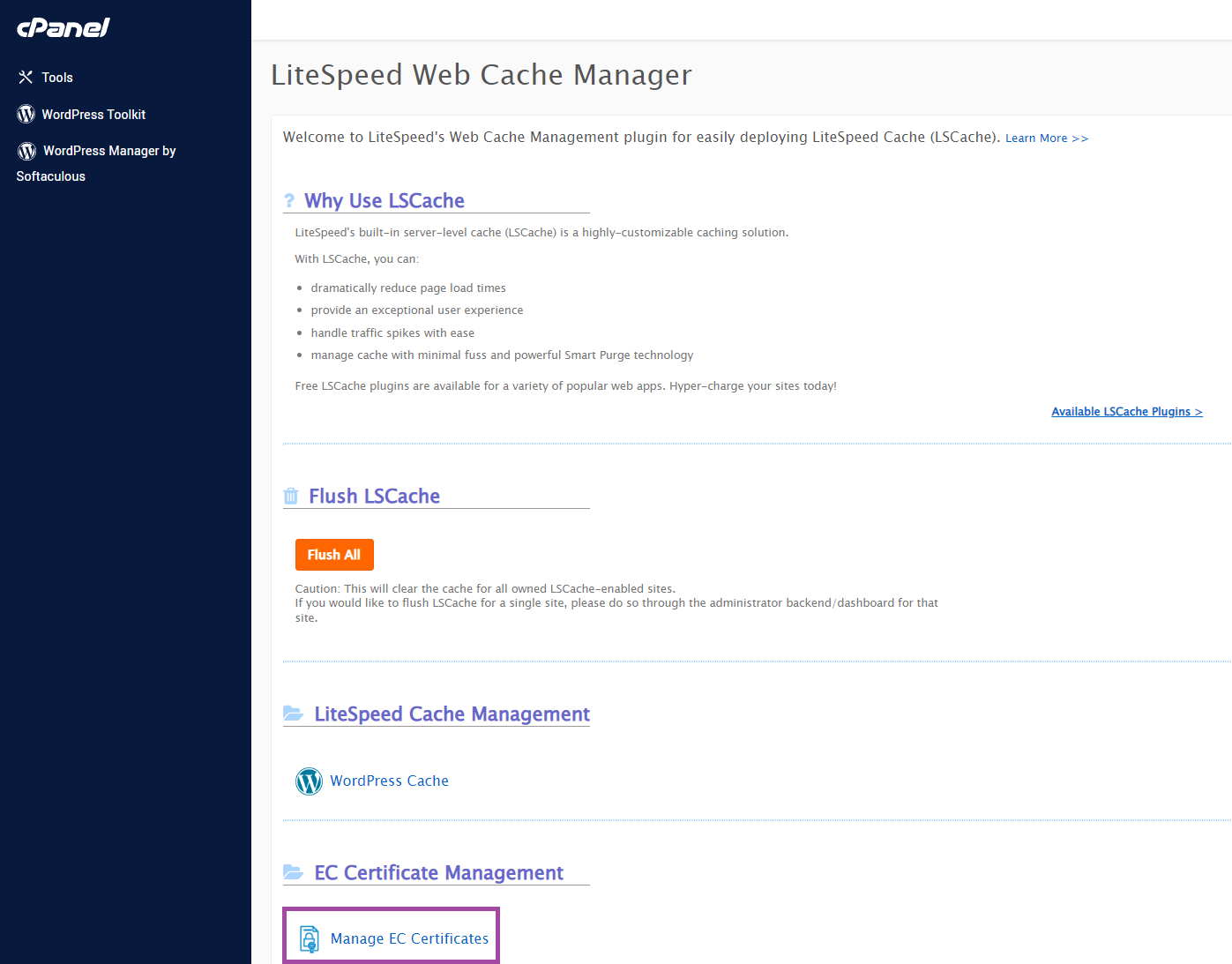 Click "Update list" to generate a list of domains.

Select the domain you wish to generate the certificate for

Click "Generate"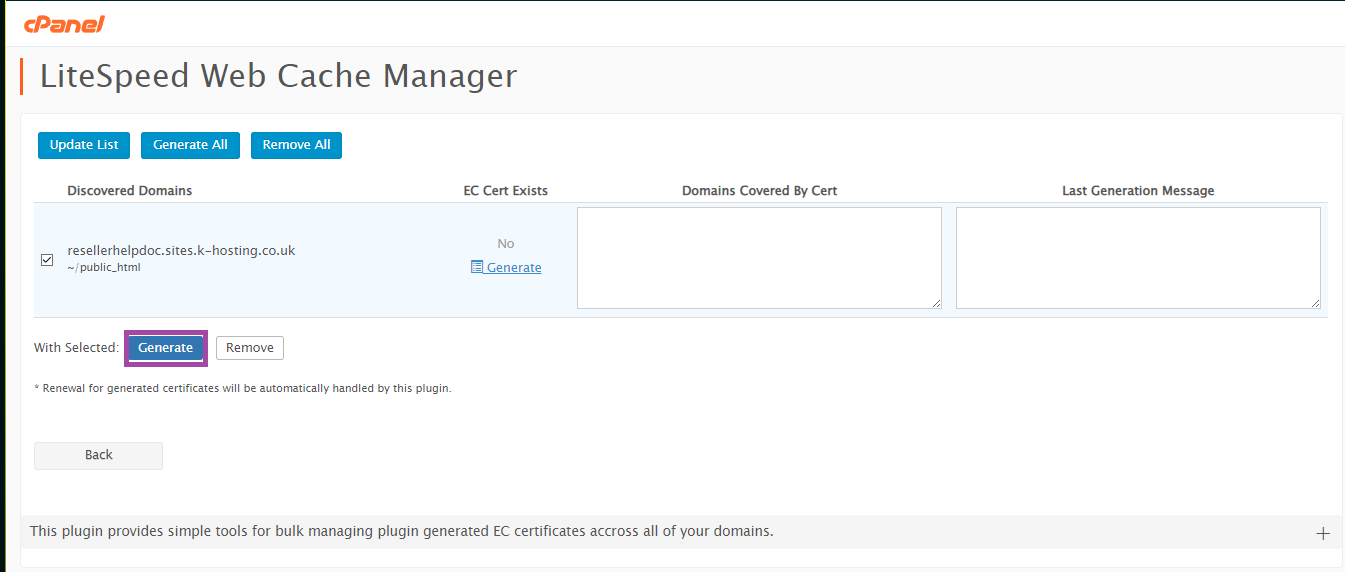 Done!
---
---