Using KARMA to export WordPress sites from a cPanel account in to Onyx
We offer a number of ways to get your WordPress sites up and running in Onyx.
This guide walks through using KARMA from within your Krystal client area to find and export WordPress sites currently within cPanel accounts in to Onyx. This tool will export full WordPress sites - all files and the associated database. It will work for cPanel accounts within your Krystal account and also for external non-Krystal cPanel accounts.
We have a separate guide on using the Site Import tool within Onyx sites.
To complete this process you will need the login details for any non-Krystal cPanel accounts containing site(s) you'd like to export to Onyx
Log in to your Krystal client area
Click KARMA from the left hand menu.

Select the Export to Onyx tab.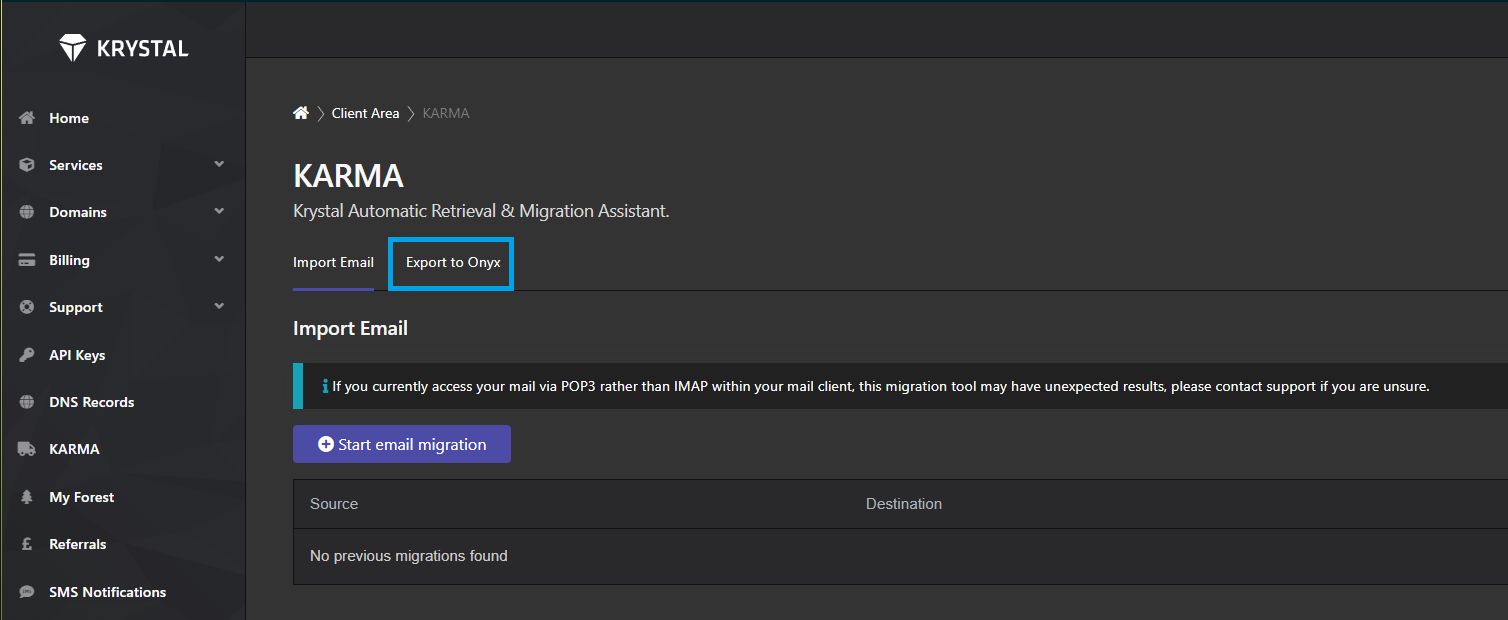 Click the "Start a new Onyx migration" option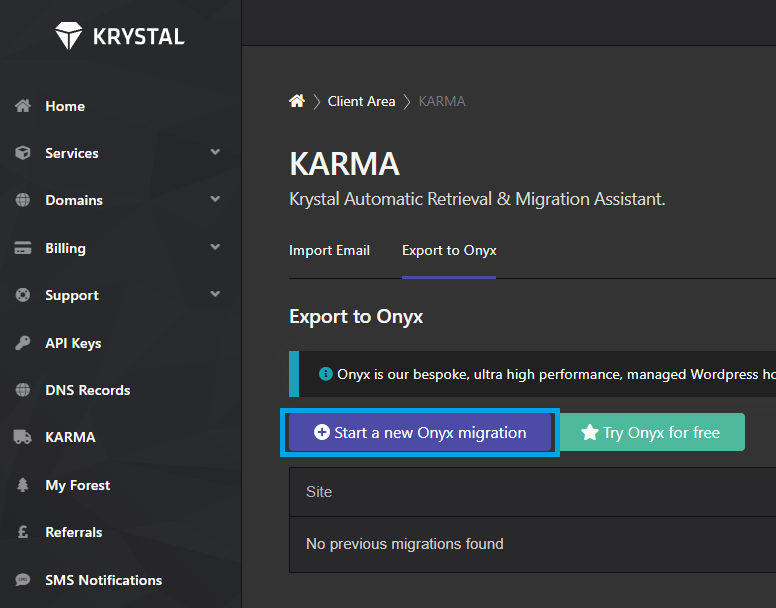 Click Start a new migration.
You'll see two options:

Migrate Krystal service - use the Choose your cPanel service drop-down to select the cPanel containing the site(s) you'd like to export. Click Search cPanel for Wordpress to continue.

Manually enter details - you'll need the cPanel server hostname, username and password. Once you've entered the required details click Connect to cPanel.

Whether you are exporting from a Krystal or other cPanel account you'll now be presented with a list of WordPress sites that have been found. Select the one you'd to export and click Start Migration to continue.

You can Close the Migration details window and the status of the migration will be shown in the migration list on the KARMA screen.

The migration status will change to Complete when it's finished.

Click the View details button for next steps to get your site live on Onyx.

In most cases your next step will be our guide on connecting a domain to Onyx.
---
---