How to add Contacts and Sub-Accounts to your Krystal Client Area
Contacts are added to allow additional people to receive copies of communications (e.g. invoices sent to your accounts department).
Contacts can additionally be activated as Sub-Accounts and this then also allows them to log-in to your Krystal Client Area with the permissions you assign.
Add a new Contact
Log in to your Krystal Client Area.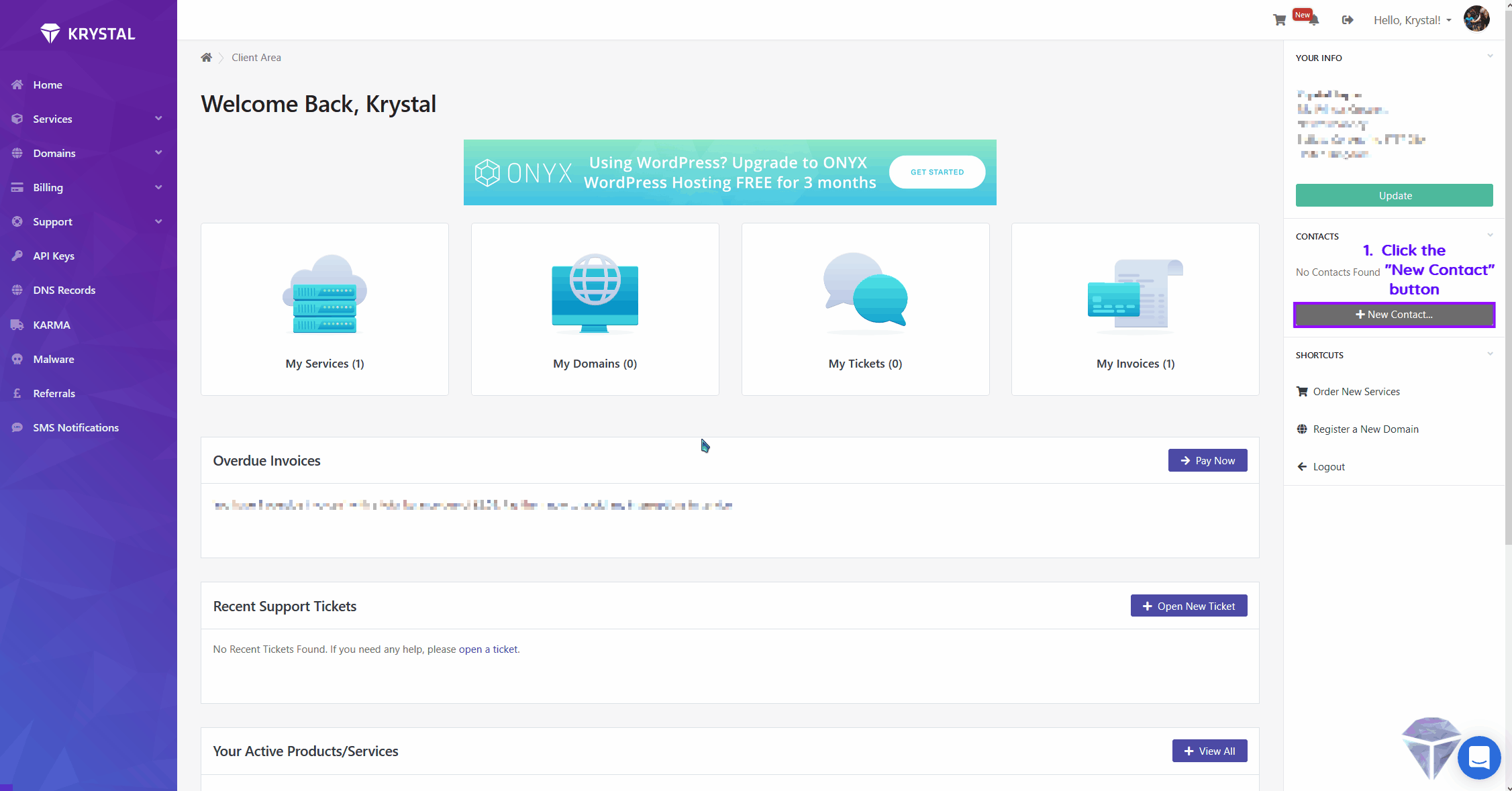 You can click the GIF above to enlarge it!
Click the "New Contact" button on the right side of the screen.
If this is the first Contact then Add New Contact will be selected by default and you can just continue to add the details. If Contacts already existing you'll need to select Add New Contact and click the Go button.
Enter the details. First Name, Last Name, Email Address and Phone Number are required.
We will cover Activate Sub-Account in the next section - for now, we will just add a contact.
Complete the remaining address details and if required tick which communications this contact will receive.
Click Save Changes to save this contact.
Making a contact a Sub-Account
Unique email addresses for sub account users
Whilst email addresses for account contacts do not need to be unique, for sub account access, email addresses would need to be unique. As such, if an email address is already linked to a Krystal client account, another email address would need to be used unless the email address is removed from the other Krystal client account.

In future releases of our client area, we will be looking to allow the same email address to be used to access multiple Krystal client accounts, but this isn't possible at this time.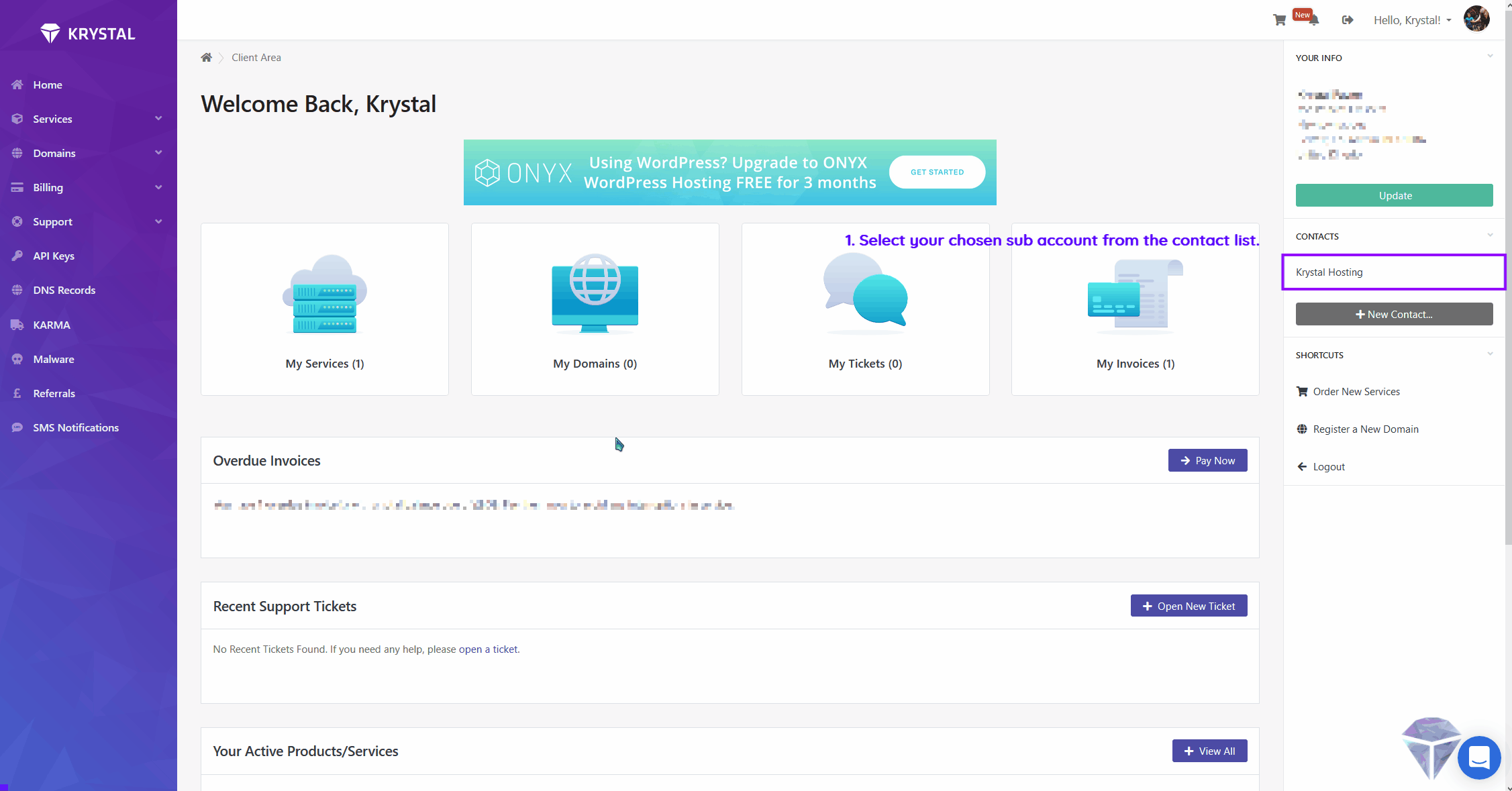 You can click the GIF above to enlarge it!
Select your chosen contact from the right side of the screen.
Tick the Activate Sub-Account checkbox.
In doing so the Sub-Account Permissions details will appear further down the form underneath the address details.
Select the required permissions by ticking the appropriate boxes and entering and confirming a password.
Click the Save Changes button at the bottom to complete the process. This contact will now be able to login to the Krystal Client Area using this email address and password.
In order for a sub-account user to actually be able to access products (cPanel/WHM) via the products, they must also be granted the Perform Single Sign-On permission. There is no further granularity - if a user is granted this permission, along with View Products & Services they will be able to view and access all products within the account.
---
---