How do I login to my webmail?
It is possible to access your cPanel email accounts without having to configure an email program on your PC/Tablet/Phone. Webmail provides a quick and secure way to check your email using a web browser.
If you've purchased both your domain and hosting from Krystal then your webmail can usually be accessed via https://yourdomain/webmail
e.g. if your domain is example.co.uk then you'll use https://example.co.uk/webmail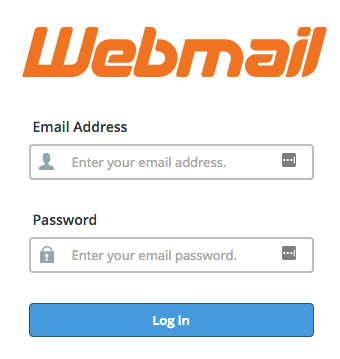 If your domain name does not resolve to our server's IP address (usually because your nameservers are not set to Krystal's), then you will not be able to access your webmail account using your domain name. In such cases you should instead login to webmail using https://
homeserver
/webmail
Your homeserver name is given in your welcome email you received when you joined Krystal or we have an article on
finding out your home server name
.
Setting up an email client
If you are looking to setup an email client program, on your phone, tablet, PC or Mac we have a separate article on configuring your email client as well as specific guides for different PC, Apple and Android email clients.
---
---